Here's a wonderful article by Sara Lieberman that appeared in SURFACE, a fabulous American design magazine. Lots of great, in-the-know tips!
Paris
There's always something new to experience in France's cultural powerhouse. But it's the rapturous sense of place that keeps visitors coming back again and again.
BY SARA LIEBERMANOctober 08, 2018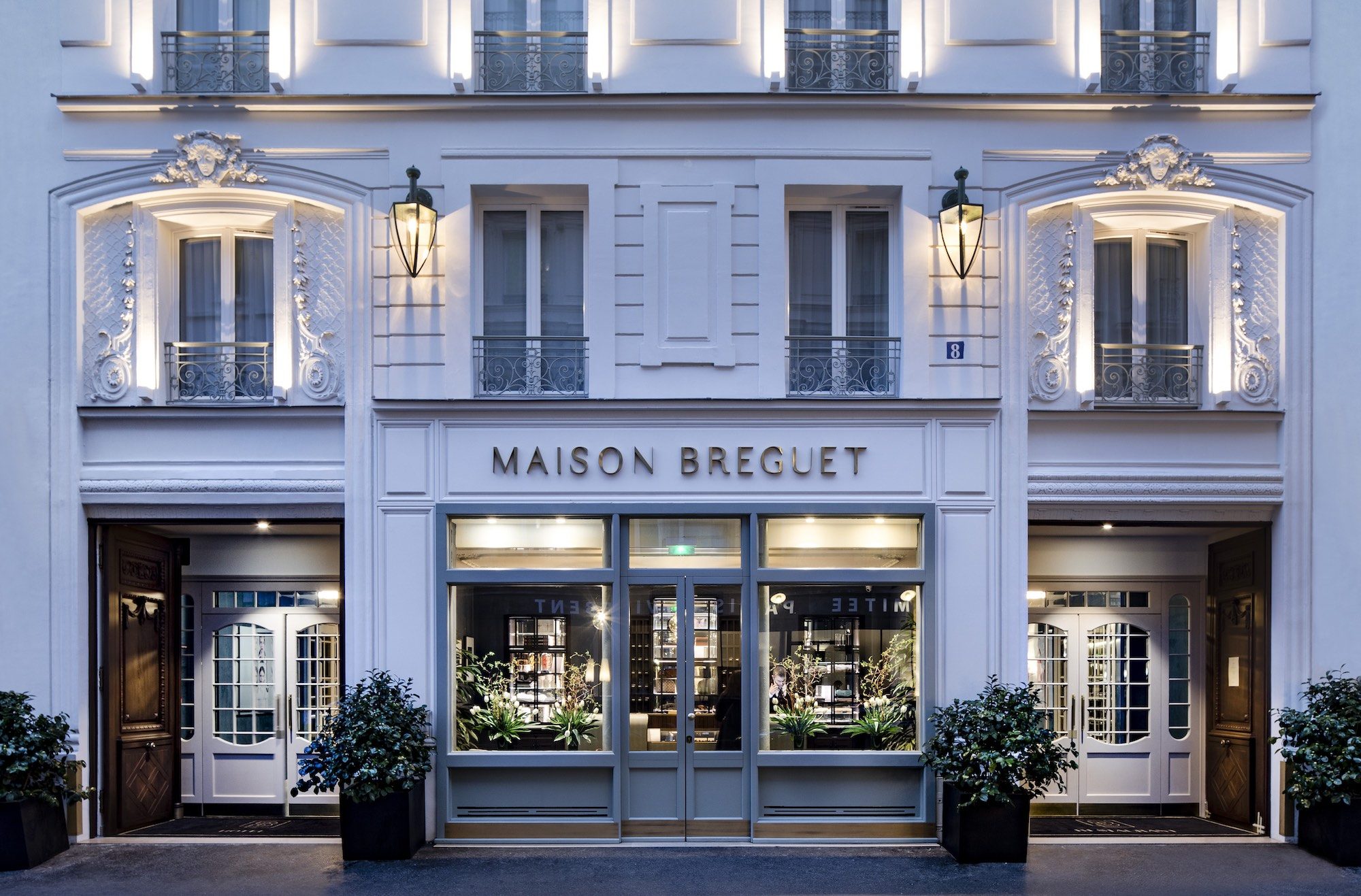 Perhaps more than any other city, Paris holds a certain ineffable attraction for those who romanticize it. To some, it stems from the corner cafés, their wicker chairs arranged tightly side-by-side; to others it's the flaky croissants, chocolate truffles, vin natural, and terrines. Of course, there's the walkability factor, the literary leanings, the dreamy Belle Époque patina, and the artistic spirit that continues to grip the world's curiosity. Even as Paris evolves, the best sensations remain.

For me, though, it's always been about the Light—and not the artificial light for which the city may get its nickname (more on that later)—but rather the way the sun's natural rays hit the centuries-old Haussmannian buildings just so. Whether it casts a perfect shadow across a facade, or illuminates the wrought-iron balconies and floor-to-ceiling French windows, I am always that American with her head back, mouth agape, phone up and camera poised, standing on the grand boulevards in awe.

When I moved here from New York, four years ago, it was as much for this light than anything else. Which brings me back to its moniker as the City of Light, or to some, the City of Lights. (I'm on Team Sans "S," for the record.) The ville lumière tag might have originated from the fact that Paris was one of the first European cities to embrace gas lighting in the late 19th century, or from its leading role in the Age of Enlightenment (Descartes, Rousseau, Voltaire, et al.). My personal definition?  A city elevated by the wattage of the sun, the lighting element is a huge part of its design fabric.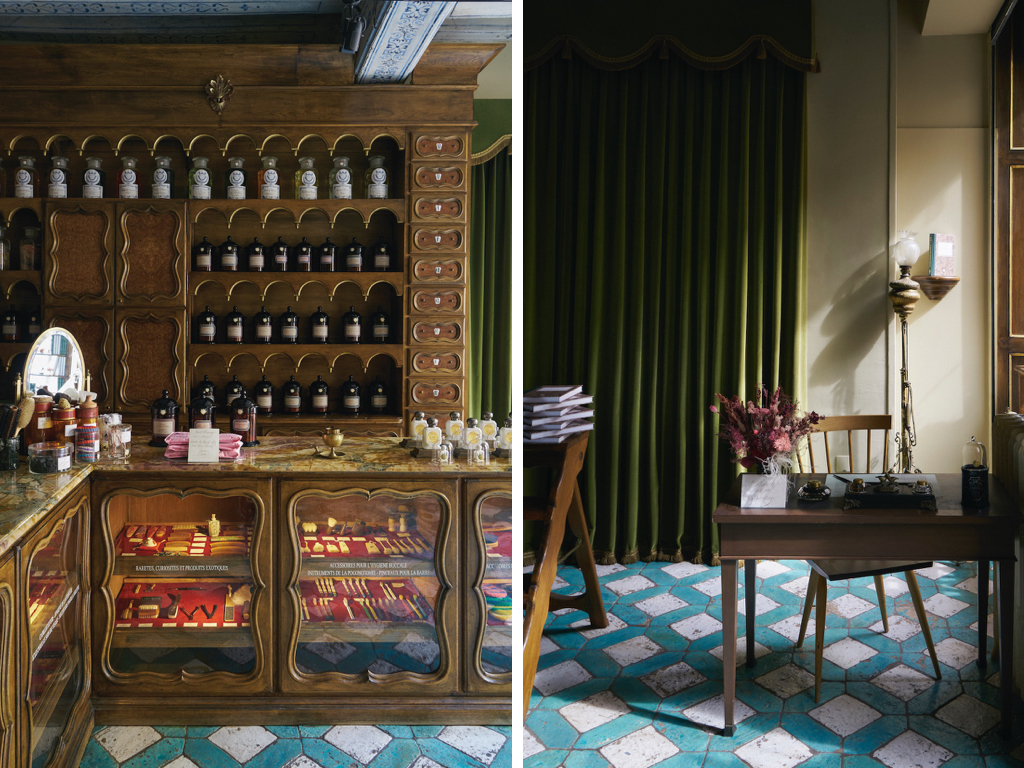 As a result, no matter the hour, Paris's most famed architectural landmarks stand out. You see this at the Grand Palais and the Eiffel Tower, both built for the World's Fair; at the Opéra Garnier and Pont Neuf bridge, completed way back in 1606; in its newer masterpieces, like Renzo Piano's Centre Georges Pompidou, from 1977, and the Philharmonie de Paris designed by Jean Nouvel in 2015. "If the city has excelled tremendously in one area, it's in public works," writes journalist and author Lindsey Tramuta in her book The New Paris. "And that's a muscle it has been flexing

  

since the 17th century, when urban developments made Paris the model of modernity."

Despite its aversion to change—the 1973 debut of the city's only skyscraper, the Montparnasse Tower, created such outrage among residents that a ban on buildings taller than seven stories in the city center was enacted—Paris has loosened its reins a bit. In fact, new developments like the Forum des Halles, its spaceship-like canopy, have only helped improve the reputation of its Arrondissement—in this case, the quartier once known as the "Belly of Paris" for its central food market and the grit and grime around it, Tramuta says.

"[The new Les Halles] is turning the derelict center into a budding food, shopping, and soon, arts destination. You have independent shops like L'Exception and Sept Cinq and restaurants like Alain Ducasse's Champeaux and Daniel Rose's Chez la Vieille. And across the park, François Pinault's contemporary art museum will open in 2019."

Natural or other, light continues to magnify this magnificent metropolis, giving all those who visit reason to love it however—or why-ever—they choose.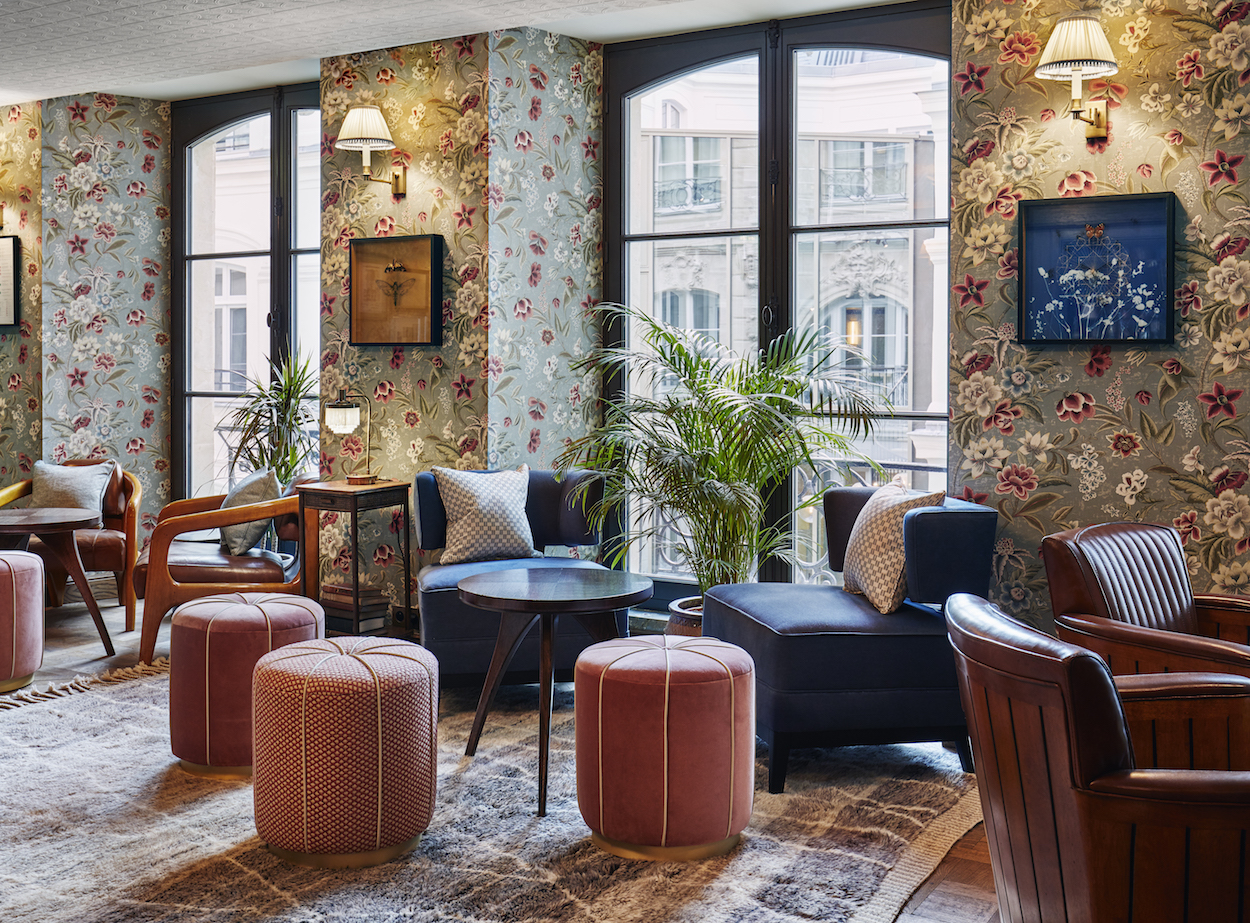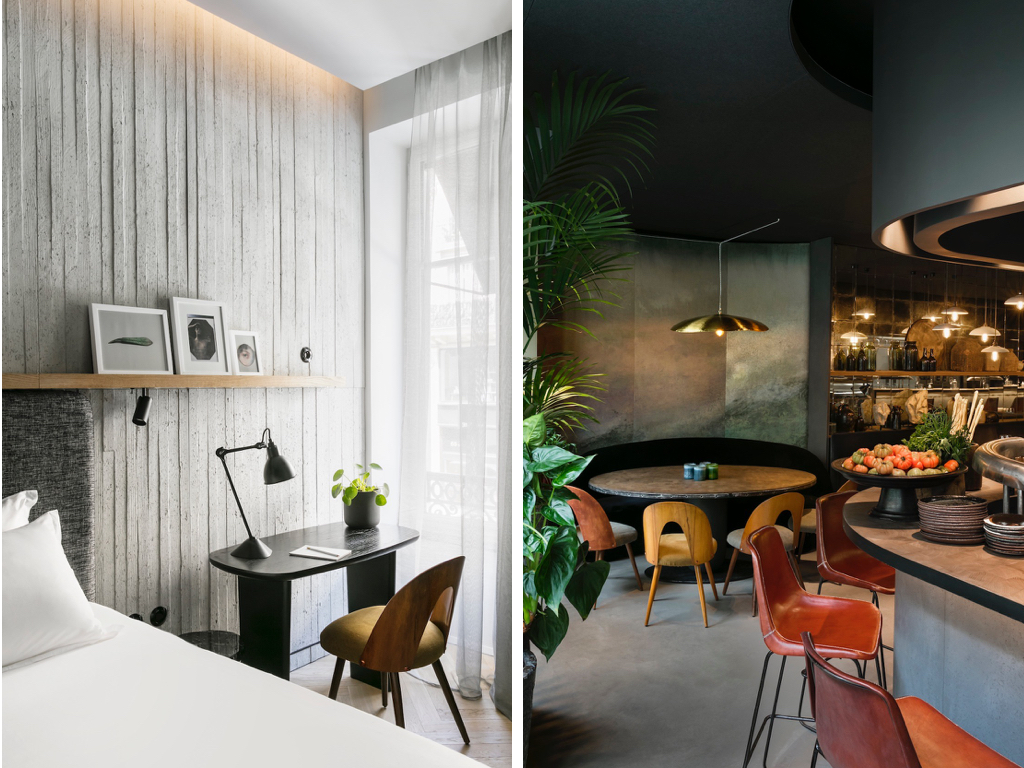 HOTELS
Despite the myriad palace hotels that have recently reopened after million-dollar makeovers—including The Lutetia, the Ritz Paris, and the Hôtel de Crillon—smaller boutique properties remain the best places to take the city's pulse. Some are even located inside equally historic settings: Originally built by an architect-advisor to Louis XV, Hoxton, an 18th-century former hôtel particulier with dual courtyards has been reimagined by Ennismore creative studio in collaboration with Soho House and Humbert & Poyet. It now offers 172 rooms with bold-colored walls and wood furnishings,  plus commons areas with two centuries–old spiral staircases. Nearby, the new 70-room Hôtel National des Arts et Métiers from Le Clé Group (which also restored the old Hotel Bachaumont to much acclaim in 2015) was designed "with discretion" by Raphael Navot and the architecture firm DVVD. Peek behind the Haussmann facades and you'll find whitewashed walls, geometric mirrors, and plush emerald-green velvet sofas, which match an array of hanging plants and succulents—the décor trend du jour. Things are equally fresh in the 9th Arrondissement, or South Pigalle, at the retro Hotel Parister. Conceived by architect Aldric Beckmann, it offers a subterranean pool and central courtyard that's buzzing at happy hour. Local startup Your Day runs the wellness program, and the daytime bistro serves local Brulerie Lanni coffee and baguettes from the bakery Dominique Saibron. And if nightlife is your jam, the reimagined Les Bains beckons. The bathhouse turned nightclub, once frequented by the likes of Mick Jagger and Naomi Campbell, now boasts 39 rooms, plus a moody restaurant designed by Denis Montel, outfitted in red lacquer and a teardrop–shaped feature on the ceiling.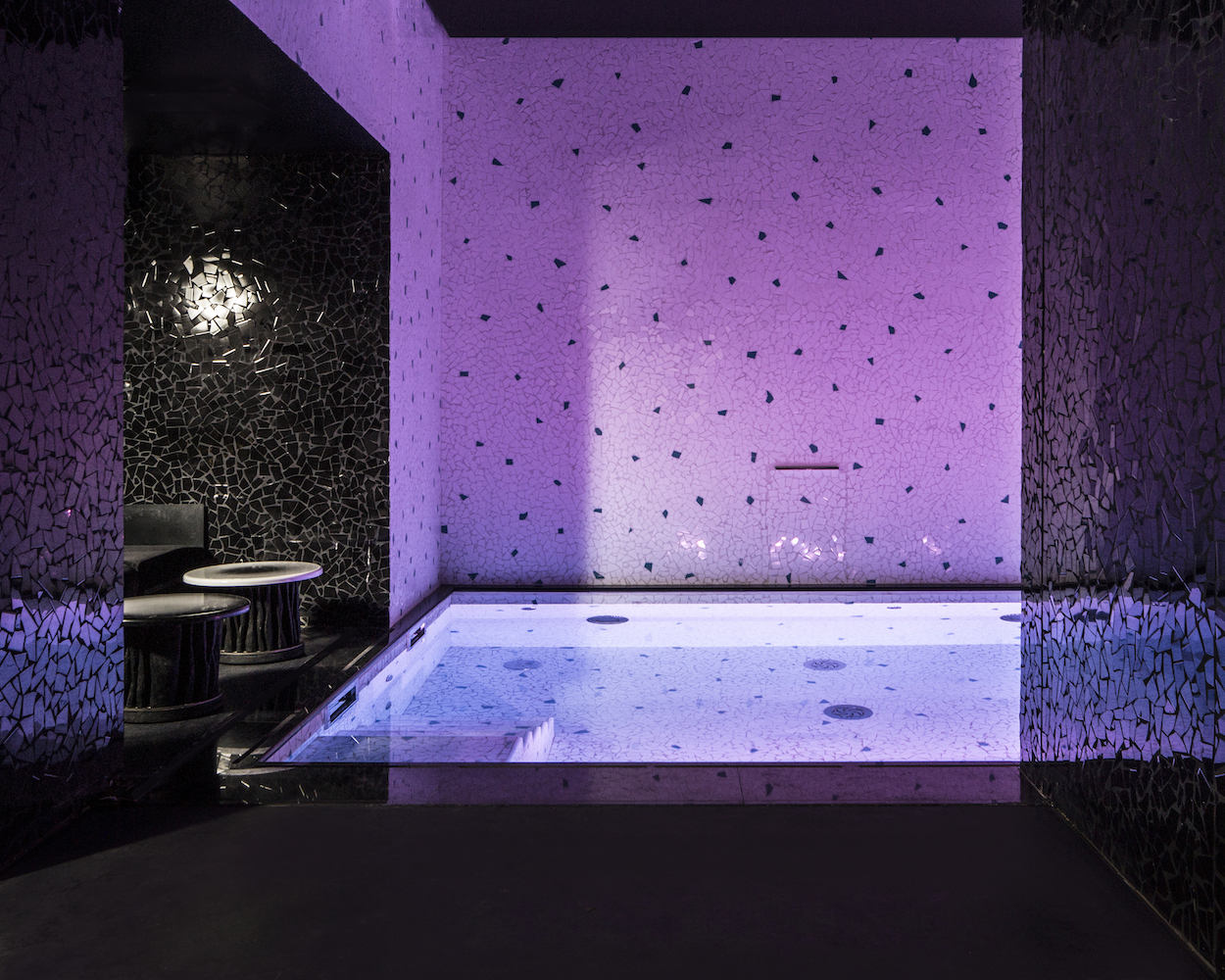 Maison Souquet, up in the once-seedy, now-sexy South Pigalle neighborhood, is even more titillating. Jacques Garcia, who added glamour to Hôtel Costes, infused it with opulence, as a peek inside the wallpapered rooms named after courtesans reveals. They shake things up at the newly opened 53-room Maison Breguet—thanks, in part, to a cocktail menu by acclaimed bartender Nicolas de Soto and a selectively edited shop from Charlotte Balme, creative director of the fashion label Yvonne Yvonne. Across town, in the tony 8th Arrondissement, first-time hotelier Zied Sanhaji has enlisted a roster of cutting-edge talents to give his 24-room Amastan tastemaker's cred. Every few months, he turns the small storefront space next to the entrance into a pop-up installation. Past collaborators include the brand Lola James Harper, Studio Marant (run by Isabel's niece Emily), and Away luggage. The 124-room Piscine Molitor is another throwback to when the bikini first debuted. The iconic pool, designed by the architect Jean-Philippe Nuel, is alone worth the stay; for a birds-eye view of the gorgeously restored complex, head to the rooftop bar, where a happy hour crowd gathers at sunset.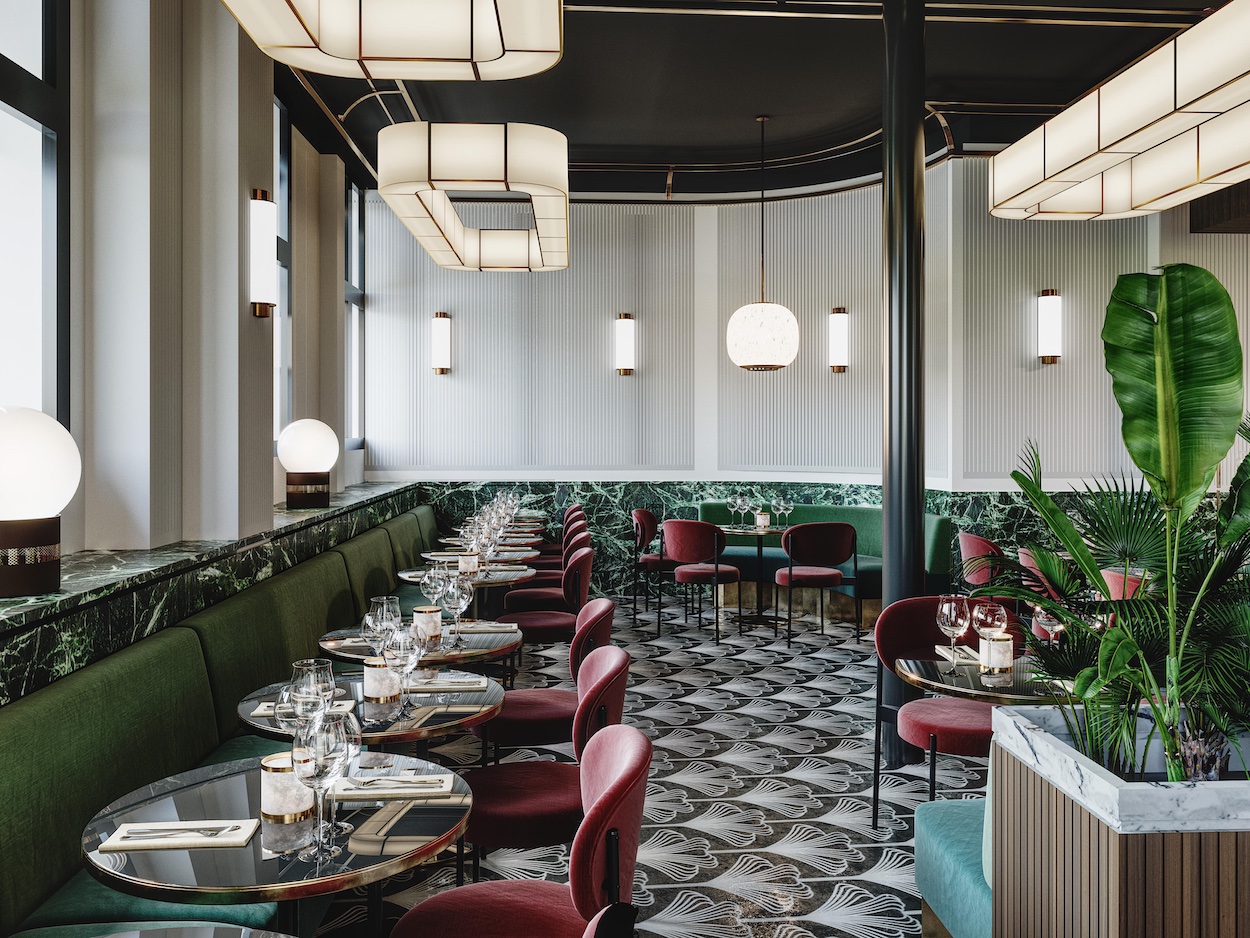 RESTAURANTS AND BARS
In contrast to many of the city's storied and tiny restaurants (where there isn't a wait time—you either get a table or you don't), dining destinations are getting the grand treatment these days. Most notably, there's the 48,000-foot La Felicita, which, after opening, in July, laid claim as the biggest restaurant in Europe. Located inside the startup incubator Station F, it's the latest Italian hot spot from Big Mamma Group—known for their affordable pizzas and pastas that people wait hours to Instagram and gobble in minutes. Taking design nods from Big Momma's six other spots (decorated by the Swedish-born, London-based Martin Brudnizki), the group's latest location is more food hall than restaurant, surrounded by graffitied train cars and cushioned booths draped with lush greenery. It's all about Mediterranean blues at the spacious Balagan, where Israeli chefs Assaf Granit and Uri Navon encourage a rowdy atmosphere.It's buoyed by Dorothée Meilichzon's equally festive design, featuring an open kitchen backed by subway-tiled walls and smiley-face mirrors. The focus is wine at Les Grands Verres, the soaring new restaurant inside the Palais de Tokyo from Quixotic Projects, the trio behind popular spots Le Mary Celeste, Candelaria, Hero, and Glass. The sustainable design, by French-Lebanese architect Lina Ghotmeh, is highlighted by a 60-foot bar constructed with compacted earth and water glasses made from recycled wine bottles.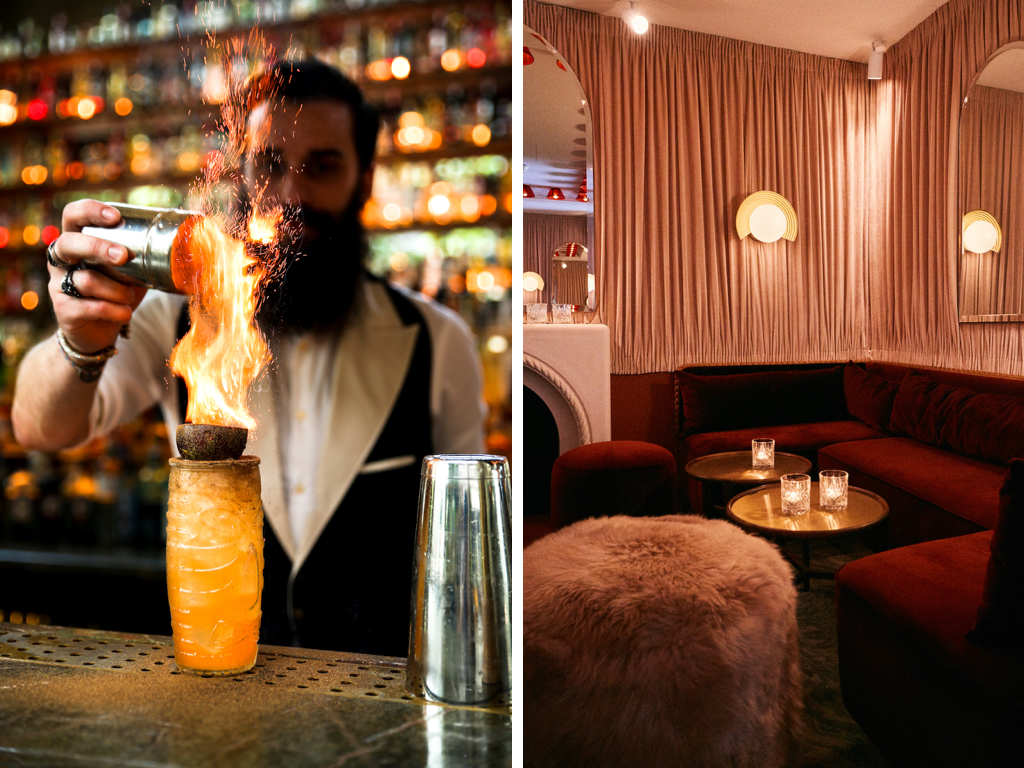 One of the most high-profile debuts recently is Beefbar by meat magnate Riccardo Giraudi of Monaco, who runs various other locations worldwide, from Mexico to Mykonos. At his first Paris iteration, the design team of Humbert & Poyet helped turn the former Fermette Marbeuf space (founded in 1898, at the time of the Universal Exhibition of 1900) into a modernized art deco dream, complete with forest-green marble backdrops, fan-pattern carpeting, and mauve velvet armchairs. For sweets, there's no better place than the nearby 86 Champs, Pierre Hermé's decadent dessert temple and teahouse, realized by Parisian architect Laura Gonzalez. It's worth the wait for a seat at the circular bar or one of the pretty-in-pink booths, where pastry chefs craft treats right before your eyes. Chef Alain Ducasse secured a prime spot inside the remodeled Forum des Halles for his 21st-century brasserie Champeaux. The loftlike interior was embraced by studio Ciguë, which kept the ceilings exposed, and installed saddle-stitched leather booths and tubular glass fixtures above the central bar. It's standing-room-only at Déviant, a shareable plates and wine bar from Savoir Vivre, the folks behind the similarly small Vivant and Hôtel Bourbon. Les bobos position themselves tightly around the horseshoe-shaped counter and the peripheral ledges while drinking pét-nat (pétillant natural, a.k.a. sparkling natural wine) and eating the now-famous spicy (and sticky) chicken wings.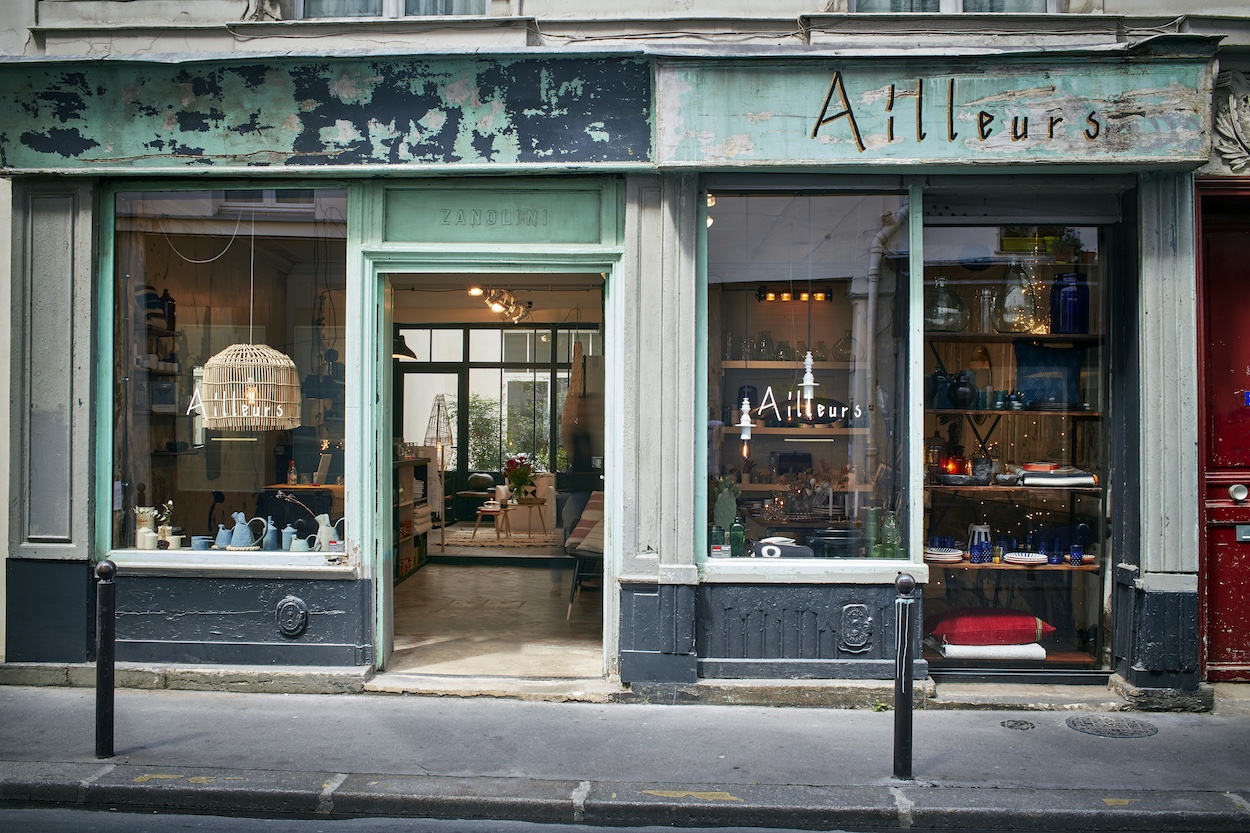 SHOPPING
With the recent closing of Colette, known for introducing the world to new designers via exclusive collaborations, a variety of like-minded alternatives have cropped up. Who will claim the concept shop throne? First there's Nous, from Colette vets Sébastien Chapelle and Marvin Dein, located around the block from the shuttered boutique. It's only a fraction of the size of their alma mater, but still packed with elite items like Thierry Lasry sunglasses. Buly 1803 has been around for a while, but an elaborate new shop meant to look like a decades-old apothecary is a real one-stop chill space for those hoping to liven up their beauty routine (by way of 700 products), get a caffeine fix (Italian style), pick up some dried flowers, or maybe snack on a Japanese onigiri. Craft coffee from local roaster Belleville Brulerie is on the menu at L'Exception in the newly revamped Les Halles, which stocks wares from French designers like Kenzo, Jerome Dreyfuss, and Carven.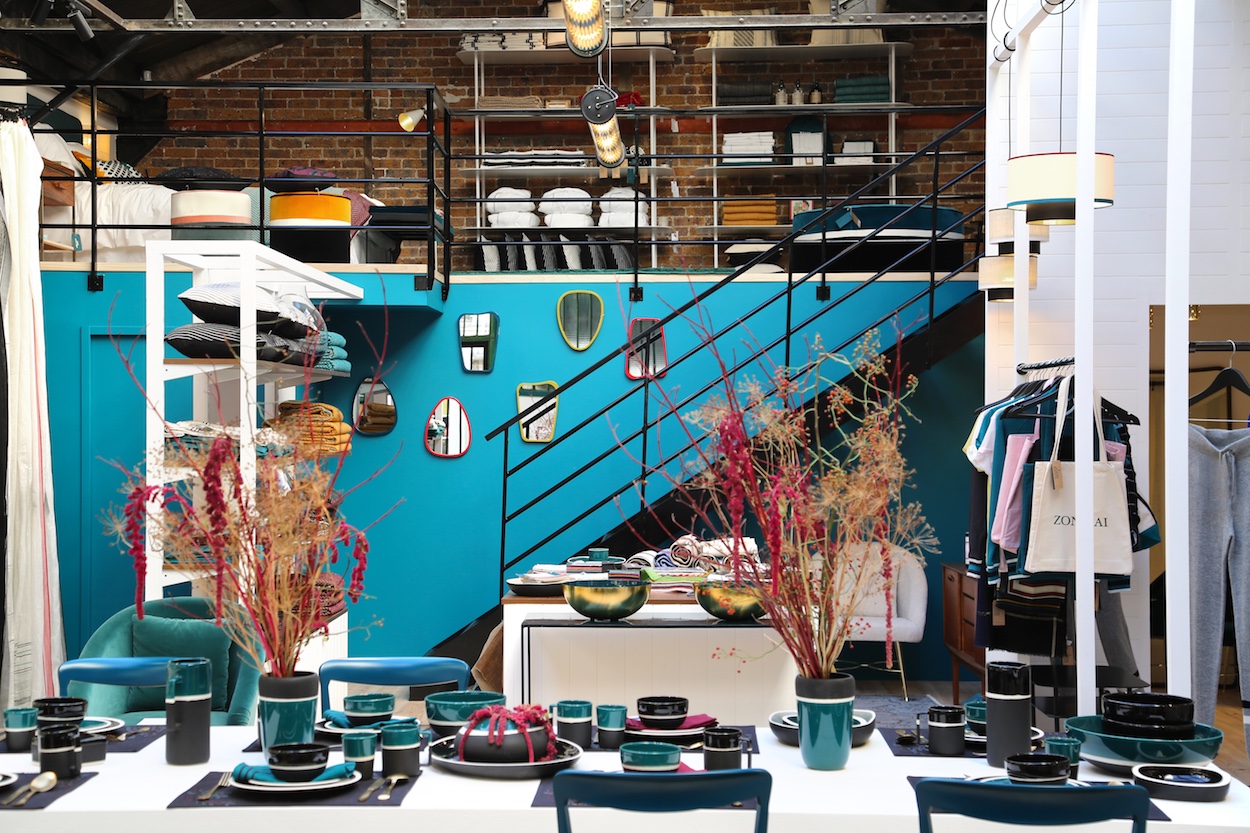 Merci, with its trademark red Fiat in the entryway and rotating themed events in the atrium, is still doing its thing as a multifloor indie department store for those with a penchant for linen bedding and the style of leather-strap watches worn by President Macron. Designed by Pierre Beucler and Jean-Christophe Poggioli, the floor-to-ceiling wood and mirrored panels at the entrance to Tom Greyhound, a unisex clothing store that originated in Seoul, create an intimate shopping space in which to showcase labels like Jil Sander, Marni, and 3.1 Phillip Lim. To liven up the home, head to Ailleurs, located on a discreet street in the 12th Arrondissement. Inside the boutique heralded by Régis Godon-Dilla, who worked at Merci for nearly a decade, you'll find Portuguese ceramics, armchairs from Britain's Faye Toogood, and pillows made of Himalayan textiles by Mille et Claire. Interior designer Sarah Lavoine has also curated a stunning showroom of housewaresacross town in the 16th Arrondissement. Inside a 19th-century building that once housed one of the city's oldest locksmiths, the space is laid out like a residential loft where, happily, everything—from wall lamps and cutlery to chaise longues—is for sale.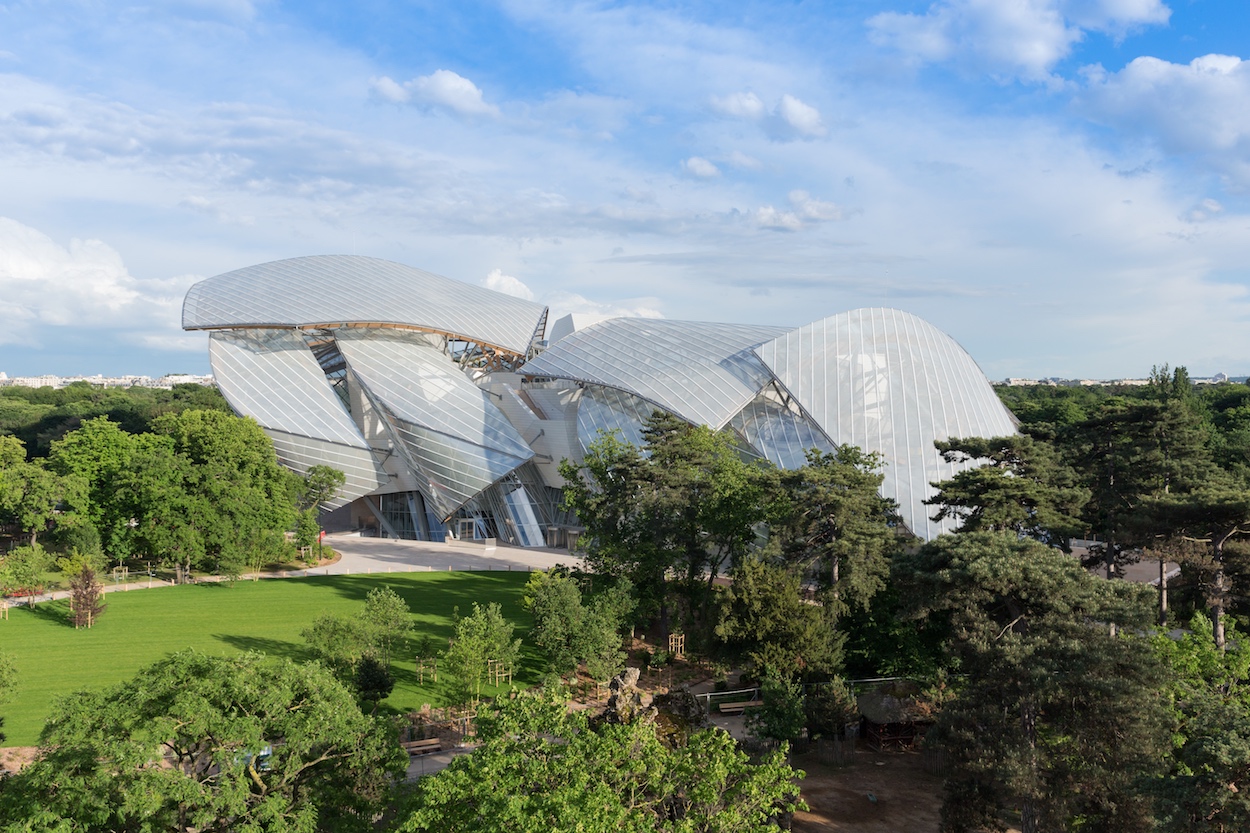 CULTURE
Pierre Bergé outlived his partner Yves Saint Laurent by nearly a decade, but the former's death, a year ago—just weeks before the Musée Yves Saint Laurent Paris opened in the designer's former showroom and office on Avenue Marceau—felt especially untimely. Still, the museum is an incredible homage to the two groundbreaking fashion legends. In addition to a variety of collections on display, Laurent's workspace is a living shrine—complete with sketches, notes, and paperweights left on his desk, as if he'd just stepped away for a smoke. Frank Gehry's design for blue-chip art hub Fondation Louis Vuittonshares real estate within the beautiful Bois de Boulogne. Regardless of what's on view inside, the structure itself is a wonder to behold—from the lower-level reflecting pool to the 3,600 curved glass panels that make up the building's "sails." In contrast to that modern marvel, the Opera Garnier, which dates back to 1875, remains one of the city's most stunning monuments. Odile Decq's sinuous red-and-white restaurant was added in 2011, and the Opera National de Paris recently debuted a very contemporary sound discovery room; developed in partnership with the French audio brand Devialet, the space allows guests to listen to performances from the famed "Phantom" speaker. Deyrolle's cabinet of curiosities continues to confound visitors with a unique display of ancient artifacts and taxidermy, plus more modern collaborations with cult brands like Veja, touted as the new Stan Smith. Less exotic, but still extraordinary, Galerie Perrotin's light-filled courtyard space in the Marais unveils avant-garde art from talents like JR and Takashi Murakami. And amid the colorful street art murals in the 13th Arrondissement, Air de Paris, from Florence Bonnefous and Edouard Merino, celebrates contemporary artistic talents such as Thomas Bayrle, Carston Höller, and Ingrid Luche.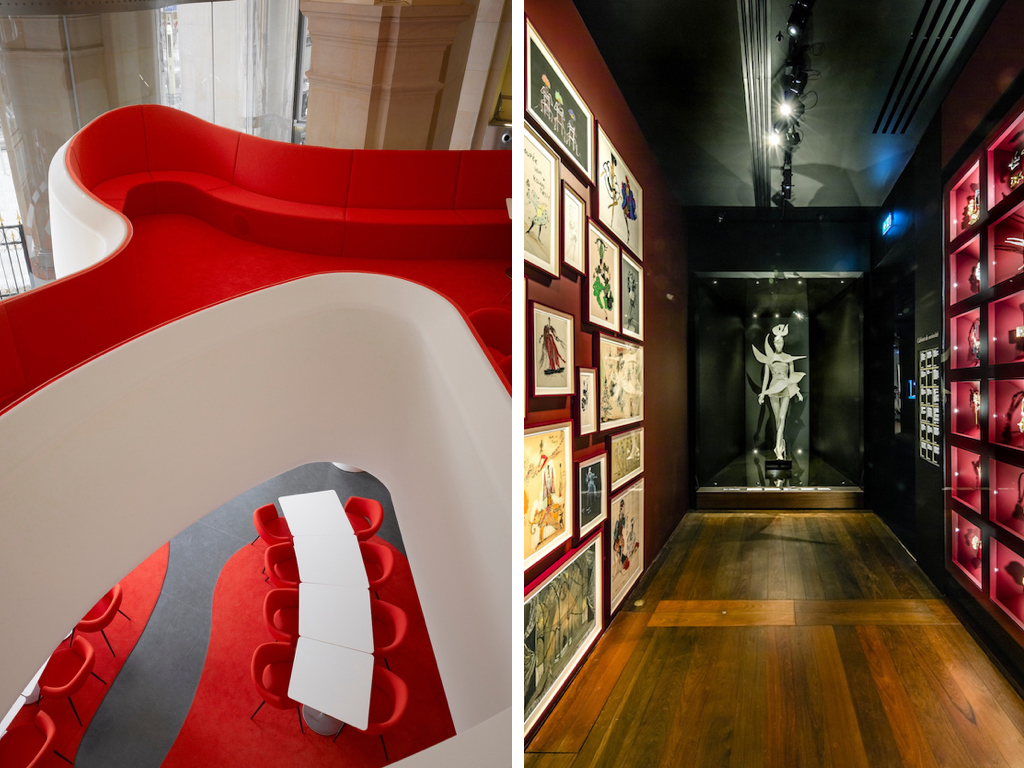 Three Paris Insider Reveal Their Go-To Spots
Dorothée Meilichzon
Interior designer
"It's great to  rediscover parks with kids, and Jardin des Tuileries and Jardin du Luxembourg are definitely my favorites. Also, the Jardin d'Acclimatation has just reopened and I love it! (The Foundation Louis Vuittion, by architect Frank Gehry, is part of the garden, too.) When I need inspiration, I walk the flea markets Marché Paul Bert and Serpette in Saint-Ouen. I am not a shopping addict,
but when I'm looking for something exceptional I go to Bon Marché. They have a great selection: Diptyque for my perfume, Miu Miu and Prada for shoes, and Stella McCartney and Isabel Marant for clothes. They also have an amazing selection of furniture from the 20th century. 
Ramdane Touhami
L'Officine Universelle Buly founder
"The Japanese supermarket Juji Ya is the one place I never miss when I'm in Tokyo. Quatrehomme is an amazing cheesemonger. I grew up in the southwest of France, and it is good to see the best of their gastronomy in the middle of le Marais at A la Ville de Rodez. I buy the best red beans [there], from Tarbes. I am a collector, and Galerie Alain Brieux is an amazing place dedicated to science and medicine books and objects. I like the way the bar at Hôtel de Crillon has been updated. It's a nice place for a drink and spectacular ceilings."
Sarah Lavoine
Interior designer  
"Galerie Kamel Mennour is one of the best contemporary art galleries in Paris.
I always go to his openings to be inspired. Kamel represents world-renowned artists like Martin Parr, Ann Veronica Janssens, Ugo Rondinone, and new talents that I am always excited to meet. Le Loulou, in the Louvre garden facing the Pyramid and the Tuileries, is the perfect location for lunch or drinks after work. I like it when cuisine doesn't try to hide natural flavors behind complicated recipes. The Mediterranean food is really fresh and simple. A hidden gem on my favorite street, rue Saint-Roch, where I used to live and [work], Le Roch Hotel & Spa is a dream come true. It's quiet and comfortable, and the staff is nice."